Wensum Townhouse
Offering 11 superior quality rooms
Beautifully restored Georgian property converted to modern all-inclusive fully furnished ensuite rooms
Key Features
– NOW LETTING FOR ACADEMIC YEAR 2020/21
– Internet connection
– Fully serviced & maintained with frequent scheduled visits by cleaning staff
– All rooms newly furnished
– Gas central heating / new air circulation
– Washing machine & tumble dryer utility area
– 2 kitchens with oven, hobs, fridge-freezers
– Large communal lounge with leather sofas
– Security locks on all rooms
– Building intercom entry system
– Bicycle storage
Fully inclusive superior quality rooms
Wensum Townhouse is a beautifully restored Georgian property next to the river Wensum, in the historic heart of Norwich. Just a short walk from Pull's Ferry – one of the most famous landmarks in Norfolk, and the route for the stone used to build Norwich Cathedral – Wensum Townhouse is close to the city centre's many attractions and shops.
There are 11 superior quality rooms to let in Wensum Townhouse, each named after birds of the Norfolk Broads. All accommodation, from the Swan Double Room with its ensuite shower room, to the Bittern Single with shared shower room, has been carefully designed for comfort and security.
The attention to detail at Wensum Townhouse exudes quality. From the Sanderson fabrics to the designer furnishings, these rooms have been thoughtfully created for the discerning resident. A spacious communal lounge has leather sofas.
Wensum Townhouse is fully inclusive – with one simple rent amount, everything you might need is taken care of. Internet, heating, lighting, cleaning and maintenance staff are all included in the rent, making it easy for residents to manage their budgets.
This property ideally suits visitors to the UK who are studying at universities and colleges in Norwich.
Great location
Wensum Townhouse is close to Norwich University of the Arts, and only 20 minutes away from the University of East Anglia. All major transport links are nearby, and Norwich Rail Station is just a minute's walk away.
EPC Download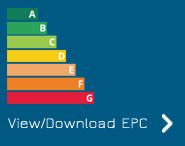 Floor plans
Please note that these floorplans are for illustrative purposes only and may be subject to change without notice.
Prices & Availability
Please note that these Rooms are available only on 11 or 12 month contracts
---
Swan Room, second floor double with ensuite shower room
- £150 per week fully inclusive
- Available - 14/07/2020
Kingfisher Room, second floor double with ensuite shower room
- £150 per week fully inclusive
- Available - 07/07/2020
Wagtail Room, second floor single with ensuite shower room
- £120 per week fully inclusive
- Available - 07/07/2020
Heron Room, first floor double with ensuite shower room
- £150 per week fully inclusive
- Available - 07/08/2020
Cormorant Room, first floor double with ensuite shower room
- £150 per week fully inclusive
- Available - 14/07/2020
Bittern Room, first floor single with shared shower room
- £95 per week fully inclusive
- Available - 13/07/2020
Crane Room, first floor single with shared shower room
- £85 per week fully inclusive
- Available - 07/07/2020
Sandpiper Room, ground floor double with ensuite shower room
- £130 per week fully inclusive
- Available - 07/09/2020
Snipe Room, lower ground floor double with ensuite shower room
- £150 per week fully inclusive
- Available - 17/08/2020
Greylag Room, lower ground floor double with ensuite shower room
- £130 per week fully inclusive
- Available - 07/09/2020
Mallard Room, lower ground floor single with ensuite shower room
- £120 per week fully inclusive
- Available - 07/08/2020